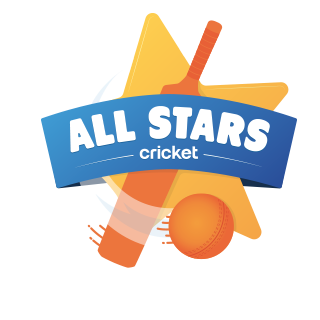 All Stars Cricket is a brand new initiative from the England and Wales Cricket Board aimed at providing children aged five to eight with a great first experience in cricket. The programme is delivered across England and Wales at over 1,800 fully accredited All Stars Cricket centres. It is a fun and active way to develop your child's skills, and through our eight-week programme they will learn lots – as well as make new friends – in a safe and inclusive environment.
All girls and boys are welcome, and each registered child will receive a pack of cricket goodies including a cricket bat, ball, backpack, water bottle, personalised shirt and cap to keep so that they can continue their love of cricket when they go home.
Registration is now open for the programme, which starts in May 2019.
Click Here to Register
All Stars Cricket provides boys and girls from 5-8 years old with 8 weeks of non-stop fun. The activity and game based programme is suitable for all skill levels, providing your child with the foundations to begin a lifelong love of physical activity and cricket, while making friends in a safe and enjoyable environment.
Updated 13:36 - 14 Apr 2019 by Greg Mackett